'Traitor': Oklahoma fans are livid at Lincoln Riley for taking USC job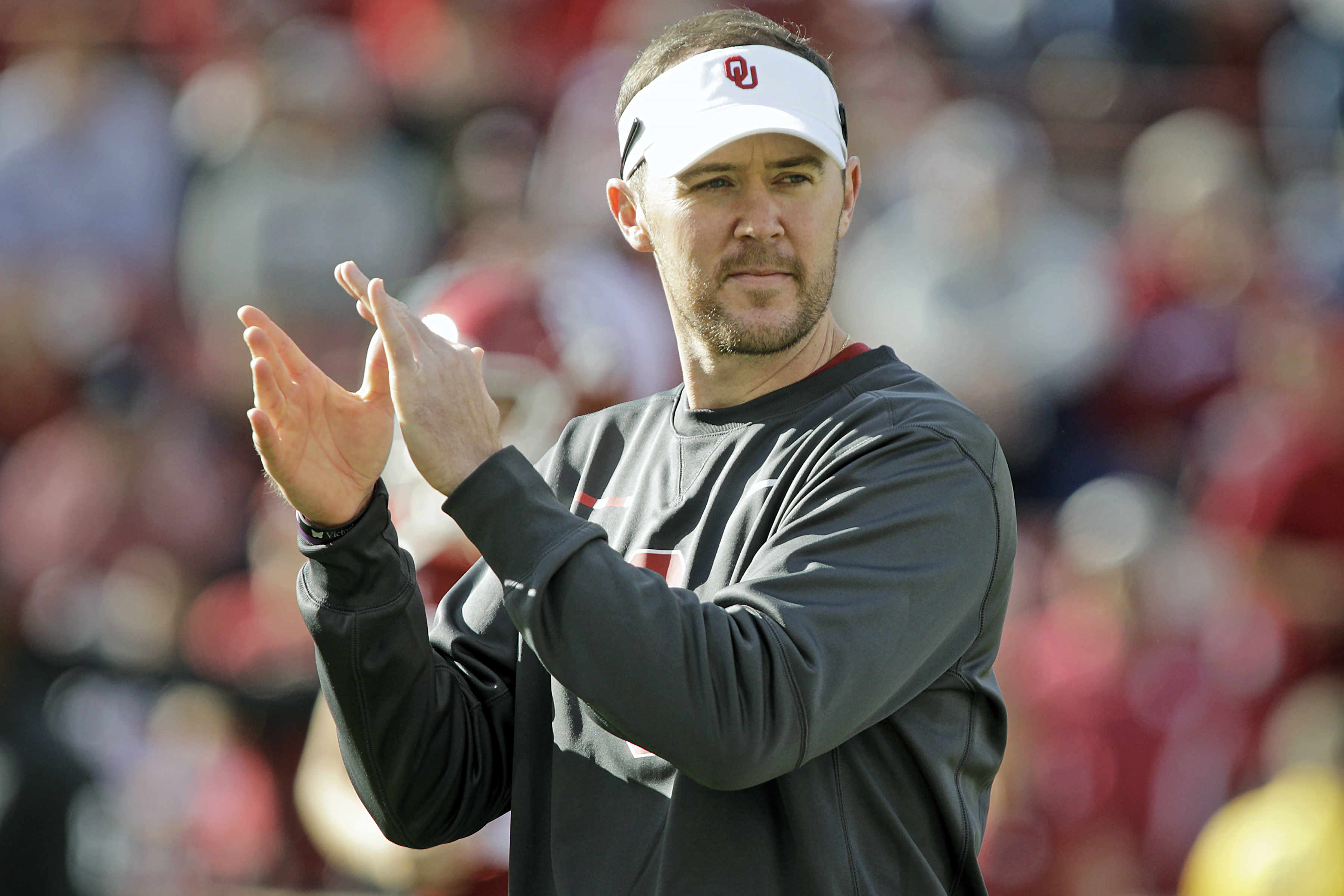 Oklahoma fans are taking Lincoln Riley's departure about as well as you'd expect.
Riley is leaving the Sooners to go to USC after five years in charge of the Big 12 program. Riley, 38, led the Sooners to a 55-10 record under his watch. They also made three College Football Playoff appearances but failed to win a game.
Indeed, Riley was successful at Oklahoma, and that's part of why Sooners fans are grieving his departure. The team's fan base will move through the five stages of grief, but early on in this process they seem to be in Stage 2: Anger.
BENDER: Lincoln Riley will bring an elite QB to USC
Oklahoma supporters are livid about Riley's departure and they have been vocal about it. Some have even prominently — but anonymously — called him a traitor.
That's far from the only sign Sooners fans are using to get Riley's attention. There was another "traitor" sign posted on the "seed sower" statue outside the school's football stadium.
SUTELAN: Why Bob Stoops is coming out of retirement to replace Lincoln Riley
These displays will help Oklahoma fans cope with their loss, but Riley and Co. probably won't see them. He and the staff joining him at USC — which includes defensive coordinator Alex Grinch — left Oklahoma early Monday to catch a flight to Los Angeles.
That said, Sooners fans are trying to get their message through to Riley using social media. He has been called a coward for leaving Oklahoma ahead of its move to the SEC and has even been compared to — and judged to be worse than — Satan.  
Five years ago, it didn't seem like anyone could top Kevin Durant for the title of Oklahoma's biggest villain. Riley may well have done that with his decision to join the Trojans.
MORE: Best full-time coaching replacements for Lincoln Riley
Soon enough, we'll see whether Riley can rebuild the once-proud USC program. Regardless of what he does, Sooners fans will be pulling for him to fail at one fo the country's most high-profile coaching jobs.