When do the Lakers play next? Upcoming schedule, TV channels, how to stream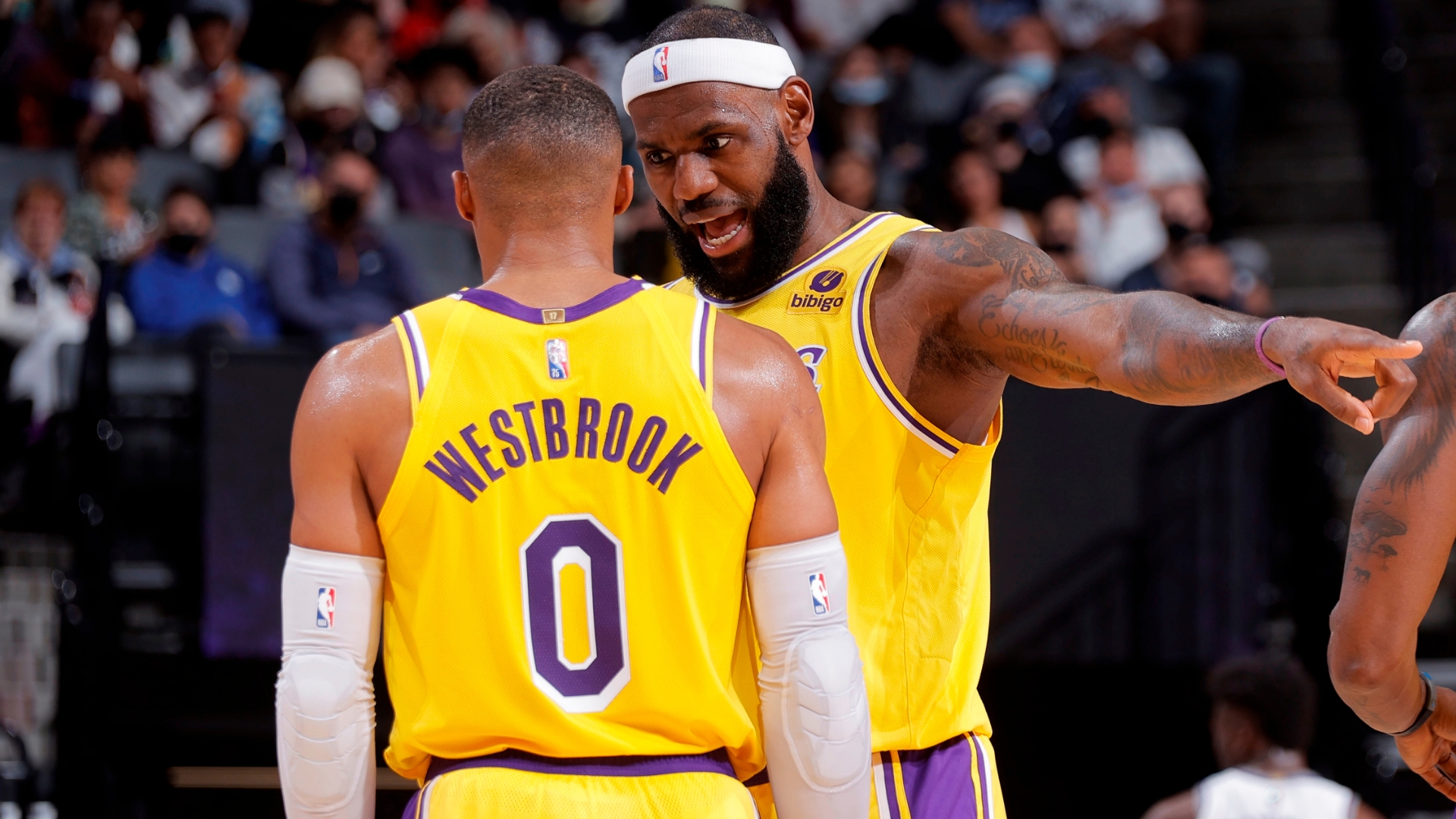 Twenty games into the 2021-22 season and the star-studded Lakers are off to a 10-10 start, coming off their most recent overtime road win against the Indiana Pacers
It's been a rocky few weeks for the Lakers, coming off They have won plenty of close games, but it's a huge improvement having started the season losing their first two games against the Warriors and the Suns.
MORE: LeBron gets courtside couple ejected | Who is Austin Reaves? 
It came right down to the wire against the Pacers on Wednesday night but in his first game back from a one-game suspension, LeBron James took control, scoring 15 of the team's final 21 points, including the fourth quarter and overtime.
Having lost three of the four previous road games, the Lakers needed a win in Indiana, securing a 124-116 victory. 
After five games on the road, the Lakers play four of their next five at STAPLES Center. Here's some information regarding those upcoming games.
When do the Lakers play next?
After their game against the Pacers, they next play Thursday, Nov. 26 against the Sacramento Kings and Sunday, Nov. 28 against the Detroit Pistons. 
The game against the Pistons is sure to have plenty of fireworks with LeBron James (one game) and Isaiah Stweart (two games) back from suspension after their altercation in Detroit.
Lakers upcoming schedule
They will then travel to Sacramento to play the Kings before two nationally televised blockbuster games on their home floor against the LA Clippers and Boston Celtics.
MORE: How to watch 2021-22 Lakers without cable? 
After a long stretch of road games, the Lakers will play five of their next 10 games at STAPLES Center. 
2021-22 Lakers upcoming schedule

| | | | |
| --- | --- | --- | --- |
| Date | Game | Time | National TV |
| Nov. 24 | at Pacers | Won 124-116 (OT) |   |
| Nov. 26 | vs. Kings | 10:30 p.m |   |
| Nov. 28 | vs. Pistons | 9:30 p.m |   |
| Nov. 30 | at Kings | 10:00 p.m |   |
| Dec. 3 | vs. Clippers | 10:00 p.m | ESPN |
| Dec. 7 | vs. Celtics | 10:00 p.m | TNT |
| Dec. 9 | at Grizzlies | 8:00 p.m |   |
| Dec. 10 | at Thunder | 8:00 p.m |   |
| Dec. 12 | vs. Magic | 9:30 p.m |   |
| Dec. 15 | at Mavericks | 7:30 p.m | ESPN |
| Dec. 17 | at Timberwolves | 8:00 p.m |   |
(All times Eastern)
How to watch Lakers games? 
Of the team's 10 upcoming games, three will be nationally televised. For the entire season, the franchise leads the league with 42 games set to be broadcasted on ABC, TNT, ESPN and NBA TV
TV Channel
Of the Lakers' three upcoming nationally televised games, two are on ESPN TV (vs. Clippers and at Mavericks) and the other one – home encounter against the Boston Celtics – is on ESPN. 
National TV games on ESPN, TNT and NBA TV are carried on a number of streaming services including fuboTV,  SlingTV, YouTube TV and Hulu+ Live Sports. 
Regionally, the games will be broadcast on Spectrum SportsNet, which is also carried by fuboTV.
Streaming
Outside the regional market, NBA League Pass is the option to go for. There are a variety of subscription options with League Pass including a full season package which includes every game live outside of your local market.
Alternatively, you can choose a one-team pass that allows you to catch Lakers games.